March 7, 2019 | Margerum Wine Company
Esther Mobley of the San Francisco Chronicle gives Margerum Café Red a nice mention!
Margerum Cafe Red is a blend of Cinsault and Syrah from Santa Barbara County.
Photo: Esther Mobley / The Chronicle
Link to article HERE
This week I'm in Santa Barbara County, a region whose wines impress me more each time I visit. Some of the standouts have been at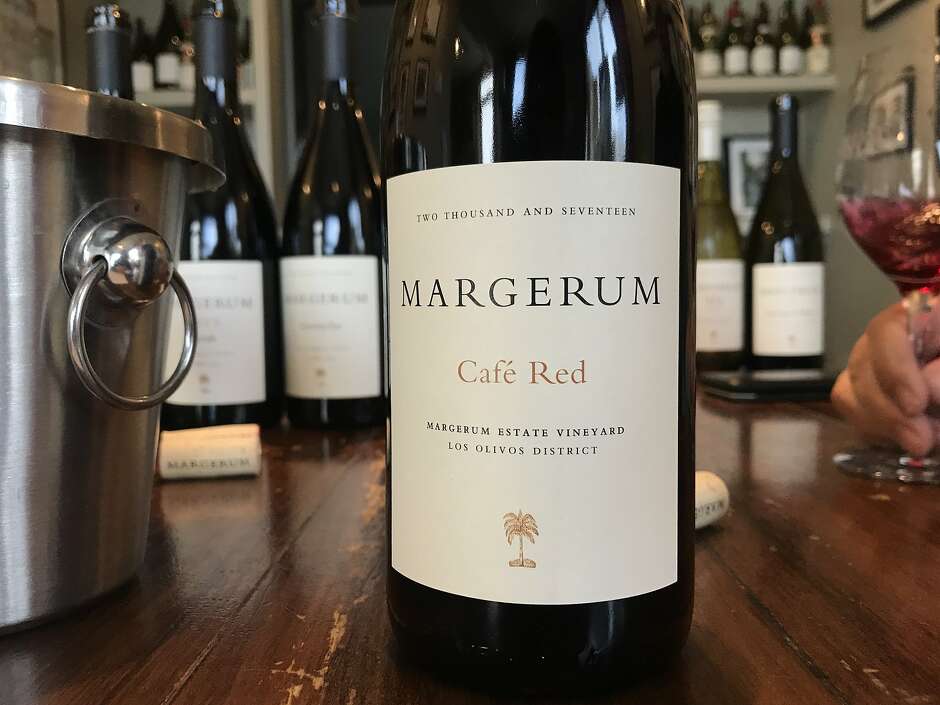 Margerum Wine Company, whose owner Doug Margerum was the longtime owner of the Wine Cask restaurant. Margerum says that his restaurant background informs his (and winemaker Michael Miroballi's) approach to winemaking: He bottles under screw cap, prices most bottles to be accessible as glass pours and keeps acidity super high.
In addition to a perilously drinkable Cinsault-Syrah blend called the Cafe Red ($32) and a deliciously herbal amaro ($50), I loved the Grenache Blanc-based Margerum M5 White ($21). White Rhone-style blends can be hard to get right in California — they frequently taste oily and fat, lacking structure. The M5 is one of the best California white Rhones I've tasted in a long time, with intensely floral aromas and crisp, crunchy stone fruit flavors.