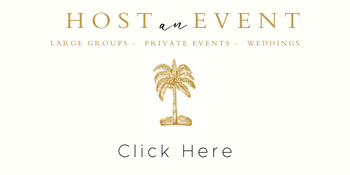 May 2023
Santa Barbara Culinary Experience
Mon, May 15, 2023 - Sun, May 21, 2023
Venue:
Santa Barbara
The Santa Barbara Culinary Experience is excited to announce ticket sales and the schedule for its annual Taste of Santa Barbara!
Enjoy a series of unique food and drink experiences that showcase local and national talent with wine tastings, dinner pop-ups, screenings, cooking classes, and more! We are continuing to add more events to the week's lineup, so please check back on our website or follow us on social media for all the latest updates.

We hope you can join us and savor what makes Santa Barbara a must-visit culinary destination!
The Margerum Tasting Room is hosting on May 17 the Sous' Chefs' Night Out Dinner.
A portion of the proceeds will benefit the Santa Barbara Culinary Experience in partnership with The Julia Child Foundation for Gastronomy and the Culinary Arts.
Click here to buy tickets and to learn more about this great week of food and wine events.
M5 White Rhône Release Party
12:00 PM to 3:00 PM
Sun, May 21, 2023
Venue:
Estate Vineyard in Santa Ynez Valley
By invitation only to our Wine Club Members and Riviera Club Members, we are gathering again for our annual M5 White Release party at our Estate Vineyard in Los Olivos. This party is in honor of the release of our Estate White Rhône Blend, which is 100% grown from this vineyard and was planted by Doug Margerum to make this exact wine. Dressing in all white is highly encouraged. Magnum prizes will be awarded to the best thematically dressed. There will be wonderful cuisine and plenty of delicious Margerum Wines from our cellar and current offerings. More information to follow soon. For questions and reservations, please email marelina@margerumwines.com.
Taste of Santa Barbara Wines
1:00 PM to 4:00 PM
Sun, May 21, 2023
Venue:
El Presidio de Santa Bárbara State Historic Park, 123 E Canon Perdido St, Santa Barbara, CA 93101
October 2023
Margerum Fall Wine Club Pick-Up Party
11:00 AM to 2:00 PM
Sun, Oct 8, 2023
Venue:
Estate Vineyard in Los Olivos
The Fall Wine Club Pick-Up Party is for Wine Club Members only and their guests. The changing seasons in Santa Barbara Wine Country is a gorgeous time of year and we take full advantage of the color change at our Estate Vineyard in Los Olivos. Set amongst our vineyards, nestled below ancient oaks, the Estate Vineyard is an exquisite location for this special event. A special catered meal will accompany this day along with live music and selections from our Library and Current offerings. For questions, please contact our Wine Club Manager at marelina@margerumwines.com.
March 2024
2024 Cruise Through Provence with Doug Margerum
Thu, Mar 21, 2024 - Thu, Mar 28, 2024
Venue:
Provence, France
With Doug Margerum as your host, you will visit romantic cities to foodie havens and artistic epicenters. You will savor the beauty of legendary vineyards and imbibe in local vintages like Beaujolais and Côtes du Rhône. Become an expert in all things culinary: the highly prized "Black Diamond" truffles; learn how to pair chocolate with wine; and enjoy specially curated food and wine pairing dinner on board. During this wine­ themed journey, you'll indulge in several wine tastings at traditional wineries and hike through vineyards, all while learning about the history and techniques of winemaking both on board and on shore. This journey is a must for anyone interested in the best of French wine and cuisine. To secure your spot or for any questions, please contact Heather@RobertsonTravel.com. Book early for discounts.