Rib Eye Steak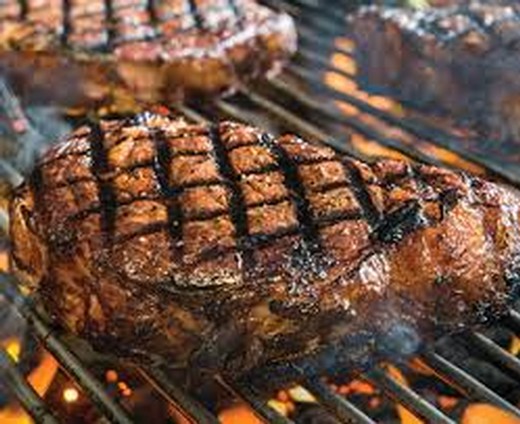 Recipe Date:
January 6, 2017
Measurements:
Imperial (US)
Rib-Eye Steak Finishing off a grilled ribeye steak with a high quality Extra Virgin Olive Oil is a classic presentation.
Ingredients
Choice Rib Eye Steaks
Smoked Paprika
Salt
Pepper
Directions
Heat grill.
Rub steak with EVOO and coat with smoked paprika, salt and pepper. Transfer seasoned steaks to the hot grill, and cook to desired temperature – we recommend medium rare. Remove steaks and let rest for 5 to 10 minutes before serving. Slice on the bias. Drizzle Margerum Extra Virgin Olive Oil over cut slices and serve.
Drink with: Recent vintages of our heartiest and most tannic wines such as Black Oak Syrah or Barden Syrah