Chinese Chicken Salad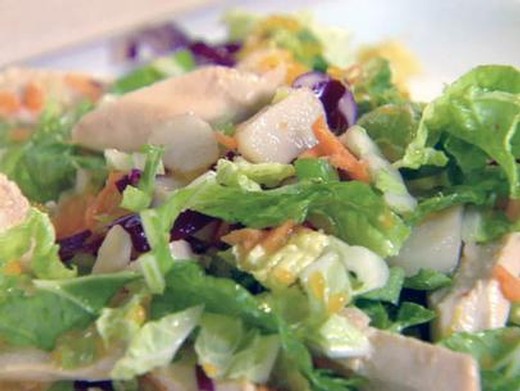 Recipe Date:
March 15, 2016
Measurements:
Imperial (US)
Ingredients
16 16 oz. boneless whole chicken breasts
1 lb mei fun noodles
3 head iceburg lettuce
1-1/2 bunches of celery
4 bunches green onions, chopped fine
3 cucumber
1/2 cup toasted sesame seeds
3 cups almonds toasted
3 cups sugar
1-1/2 cups rice vinegar
4 tbsps salt
4 tbsps white pepper
2 cups salad oil
1/2 cup sesame oil
1/2 cup lemon juice
4 tbsps 5 spice
Directions
The first 8 ingredients are for the salad. Fry noodles in a large pot, 2 inches of very hot oil. Dip noodes, when they expand, remove. Bake breasts. Cool and shred. Shred iceburg lettuce right before using. Combine all dressing ingredients. Put some directly on shredded chicken. Add all ingredients. Finish with dressing. The remaining ingredients beginning wtth 3 cups of sugar are for the dressing.