Shipping notice outside of California: If the route to you, or you are in a part of the country that is experiencing extreme temperatures, wine will be shipped temperature controlled and will take between 7 - 14 days to arrive.
Wine deliveries require an adult signature.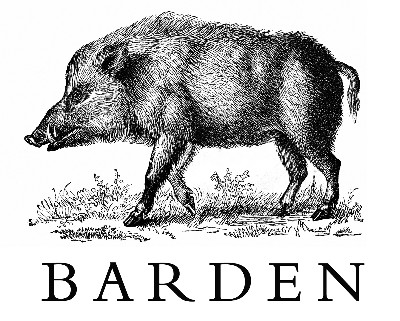 BARDEN is the dream to make the ultimate expression of Santa Barbara County grapes grown in the Sta.
Rita Hills AVA. Our access to the top vineyards along with the philosophy and knowledge I've gained over
my thirty years in the wine business allows attempting to make world-class wines. The BARDEN brand is
Doug's middle name and its English meaning is "Lives near the boar's den" … thusly we have adorned the label
with an image of the wild boar that is pervasive in the Sta. Rita Hills.
93 Points Wine Enthusiast