Our Events
June 2017
Wine Club Members Pick up Party!
12:00 PM to 3:00 PM
Sun, Jun 4, 2017
Venue:
Margerum Tasting Room - 813 Anacapa St. Santa Barbara
Contact:
Rani McLean 805 845-8435,
rani@margerumwines.com

If you are one of our Wine Club Members, we hope you are able to attend our Pick Up Party on Sunday, June 4th from 12 - 3 pm in our main Santa Barbara tasting room.

You must sign up by getting your FREE tickets HERE.
You will need to be logged into your account. Maximum 4 tickets per member. This is your RSVP.

Not a member? Info and signup form HERE.

The Margerum team works hard to make each party better than the last. As usual: You will experience fun people and great food paired with an assortment of Margerum wines, along with some special deals!

Thanks,

The Margerum Wine Company team

P.S. Bring your Margerum bags back to us for a chance to win a Magnum of M5!! For each bag you bring back, you will receive a raffle ticket. We'll pick one lucky ticket at the end of our Pick Up Party. The more bags you bring back, the better your chances! You don't have to be present to win, and you can bring the bags back anytime. We'll shoot a video of us picking the winning ticket and will post to our Instagram and Facebook.
---
Margerum Wine Company
813 Anacapa St. Santa Barbara, CA
tel: (805) 845-8435
July 2017
Honea/Margerum Estate Vineyard Tour and Lunch
10:00 AM to 11:00 AM
Sat, Jul 1, 2017
Venue:
Margerum Estate Vineyard - Alamo Pintado Road, Los Olivos, CA
Contact:
Rani McLean 805 845-8435,
rani@margerumwines.com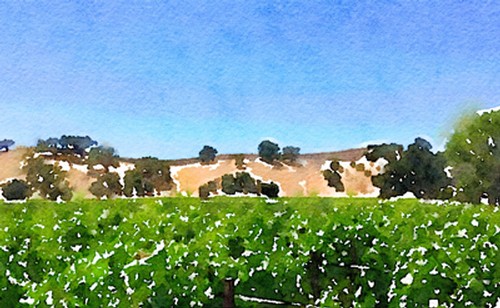 Guided Tour Through Honea Vineyard
Saturday, July 1st 2017
Honea Vineyards Los Olivos, CA
10:00 - 10:30 - 11:00am
Join us for an unforgettable experience at our Margerum Estate Honea Vineyard in the Los Olivos Distict. We will meet at our vineyard and break up into small groups of 25 for each time slot. Each group will be guided by one of our expert staff. Learn about the science and art of grafting and vineyard care that produce amazing quality grapes that we make into unforgetable wine. We will end our tour on the hilltop overlooking the vineyard to enjoy lunch and Margerum wines. If you are not up for walking up the steep hill to the gazebo, the 11am time slot participants can get a ride in the truck. Be one of the first people to visit our private vineyard!
We will also be offering the opportunity to buy small lots of wine from Doug's library at great pricing, only available at this event!
Tickets are $30. Click the links below to purchase:
For more information, call 805-845-8435 or email rani@margerumwines.com.